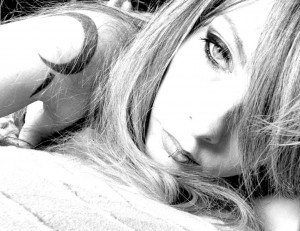 I did study at the art school and then in the Academy of Fine Arts of Roma, then I did the 3 years plus specialization at the Scuola Romana dei fumetti.
I start
ed at 20yo with self-publishing (3 comicbooks of 132 pages every 6 months, plus other 2, "Tinebra" and "Luna" in co-production with Rock'n'Comics, and a pocket of 114 pages). I was then called by Panini Comics / Marvel Italy to publish my main original character (Rigel) with them (a short novel of 4 volumes named "Rigel: Interlunium" composed by 96 pages that met good success, hence has been reprinted and had a new "deluxe reprint" 3 times, last one in 2012) and also I worked with Star Comics for Luna, another of my original characters.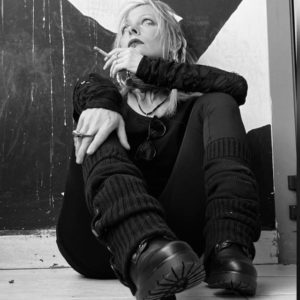 In the meanwhile I won some prizes, (in particular: Premio Fumo di China 2000) had some cover in comicbook magazines like Scuola di fumetto, interviews and articles (online, in TV and newspaper), and I started to work with several different productions and editors (penciler, inker and colorist for "Piccoli Brividi", for PaniniComics again, under the direction of Sergio Algozzino) same for some children magazines as "Cuccioli", a collection of illustrations for a snowboard line of Killer Loop and many other stuff that I don't remember now, as for example the realization of 12 illustrations for La Repubblica XL in a review about Rammstein written by Roberto Recchioni – and, as told, illustrated by me). I kept going on for years doing the complete author, or the penciler, or inker for many productions. As a complete author, always with my own characters, I did work for the magazines "Vampiri" and "Concrete" for Absoluteblack publishing mark.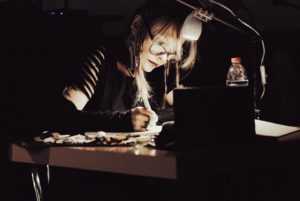 For a whole year and a half I did cooperate for the realization of a book for "equine anatomy for artists" with technical drawings of horses anatomy and such, and I did start also to accept private commissions with paintings, portraits and illustrations, plus some cooperations with tattoo artists around europe. After a year of hiatus due to an accident, I did restart to work as an inker for Red Whale company, I created a book about Rigel for the RiminiComix comicbook fair for Cartoon Club editions, and some one shot episodes of Rigel for various magazines. While years did pass, I did teach for one year in a comicbook school in Roma (scuola Romana dei fumetti), and I gave more space to my activity as portrait artist, painter, decorator and modelist, to don't be limited just in comics (I go crazy when I'm stuck in just one way of expressing creativity). In 2013 Marvel Italy/Panini Comics called me again to publish a new book of my own character, Rigel "Anedonia", that was issued in the october of the same year. I did partecipate as a guest artist in some comicbooks of other authors, as Elena Mirulla, and now I am busy since one year being the cover artist and internal illustrator for a fantasy book. In the meanwhile, as this project is nearly finished, I am starting also to reprise my own personal projects, in comics as in illustrations, decoration, modeling and painting, and cooperating with tattoo artists. As it was announced lately in an official channel by Lucio Staiano, editor in chief of Shockdom, I am now working on a new graphic novel for them, again as complete author and with a new original character.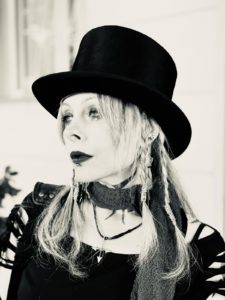 Recent Posts

Recent Comments

Archives

Categories